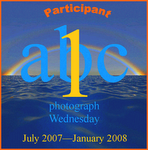 GREETINGS, GUYS n' GALS! I have a lot of G pics for you today. I even started my post with a G!
First up, are my cats, Liberty, who is GREY and white, and Leo, the GREY, naughty one, both relaxing on my GREY, GENUINE faux-fur throw.
Here's GREY and white Liberty again, sitting next to some hardy GERANIUMS in my GRAVEL GARDEN.
Here are the GERANIUMS by themselves.
We head 120 miles or so north, from Swansea to Shrewsbury, for these next pics. The first shows the lovely GARDEN on the way into the GROUNDS of Shrewsbury Castle.
I took this shot as I peeped through a GATEWAY into the main castle GROUNDS
Just before passing through the main GATEWAY, I spotted this very old-looking GATE set into the wall.
On the way back out of the GROUNDS, in the pretty GARDEN I showed you above, I found these old GUNS. The castle itself houses a military museum.
There is also a house in the castle GROUNDS, next to the pretty GARDEN. I assumed these two characters, the GINGER cat and the GREY and white tabby cat, lived in the house.
Oh well, I could go on forever, as I seem to have vast amounts of G pics. But I'll GO away now! GOODBYE!