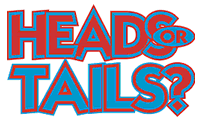 This week's Heads or Tails Tuesday offers the choice of:
Heads - Old;
Tails - New.
Feeling spoilt for choice, I had trouble picking one, and was going to skip Heads or Tails this week. But earlier this morning, I was browsing the
Pioneering Photography
section of a local website,
Swansea Heritage Net
, when I had an idea for this week's Heads or Tails. What I saw inspired me to create a hybrid post, consisting of both old and new. I came across some early images of local scenes, dating back to the 1850's, and realised that I have many images in my own collection, of the very same scenes. (As this post is educational in nature, I hope the local authority, the
City and County of Swansea
, who own the
Swansea Heritage Net
site, will not object to me using some of their images, under the fair use doctrine. However, if anyone from the council sees this and does object, I will be happy to remove the post).
First up are these images of Three Cliffs Bay. The first one dates from around 1853, and shows the natural arch in the rock face, which separates the neighbouring beaches of Three Cliffs and Pobbles. It is possible to pass through the arch from one beach to the other, although a rocky, weed-filled stream runs through the arch, which can make the walkway very slippery.
Here's my image, taken about eight months ago, of the same scene.
Here's a close-up view of the arch. It doesn't show up too well on my image, above.
This image of mine, also dating from about eight months ago, shows the very same location, with a clear view through to people on the next beach.
This image of the Neolithic monument known as Arthur's Stone, was taken around 1856.
My image of the same location, taken at a slightly different angle, dates from last year.
I suspect this view of the area commonly known as the Mumbles, was taken from Oystermouth Castle, and shows the fishing village of Oystermouth as it appeared in the 1850's.
I took this next shot in 2006, from the grounds of Oystermouth Castle, where I suspect the 1850's shot was taken from.
Here's the same location, snapped in 2006, which essentially shows the same scene as the 1850's image, but taken from the shoreline, rather than the hill on which the castle is perched.
I think the old versus new pics of Mumbles/Oystermouth show the greatest change, as the village has been considerably developed during the last 150 years or so. I hope you find this comparison of old and new images as fascinating as I do. Happy Tuesday!