After a couple of weeks of struggling to find suitable pics for recent
PhotoHunt
themes, I had no such problems this week. My spring and summer coastal walks often bring me into contact with pretty pink things, and I always carry my camera on these walks.
The first image is of some pink valerian, which grows in abundance on walls in coastal areas. I found this swathe of it at Langland Bay, a few miles from my home in Swansea, Wales.
I found another clump further along the road and attempted a close-up.
On another walk, along the Caswell Bay to Langland Bay cliff path, I discovered this pink sea thrift,
Armeria maritima
, growing in abundance. This plant is very popular in rockery gardens, and grows wild in huge drifts, across limestone cliffs.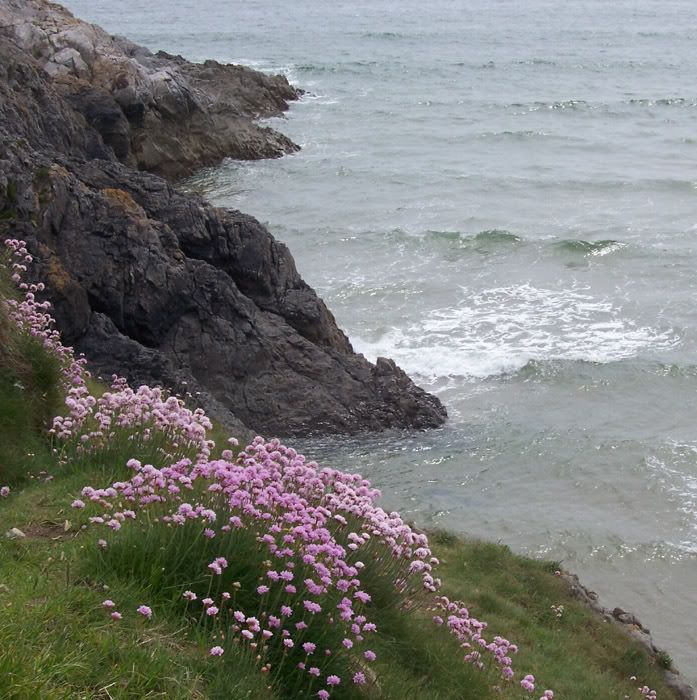 Here's a closer look.
On the same walk, I spotted this rugosa rose peeping out through a gap in someone's fence. It was only after taking this shot that I spotted an elderly lady glaring back at me through the fence, so I quickly moved on.
I rested a while at a beachside cafe after my walk, which covered some rough terrain. I then headed off up the hill to catch a bus back home. As I did so, I found my final pink pic of the day, a wild foxglove, growing on some uncultivated ground at the edge of someone's property.
Last, but not least, is this beautiful, ornate pink building I spotted during a day trip to Shrewsbury, in Shropshire, a couple of months ago.
Happy PhotoHunting - and have a great weekend!