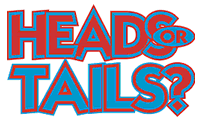 It's been quite a while since I participated in
Heads or Tails
, and I've missed it! I always seem to remember about it too late. This week's theme is Heads, and the given word is 'shake'. According to my dictionary software, an alternative meaning of the word 'shake' is 'wag'. As all my regular visitors know, I adopted this little fellow, Alfie, five weeks ago.
As you can see, his tail never stops wagging and shaking around.
For those of you who already know Alfie's story - feel free to skip this next bit. For those of you who don't - here's what I know of his background. I adopted him from the local RSPCA animal shelter. The RSPCA is the UK equivalent of the ASPCA or SPCA in the US. Alfie, originally named Clancy, was discovered living with his elderly owner, who could no longer care for himself or his dog. Poor Alfie was in a bit of a mess. He's an elderly dog, estimated to be between 10-12, and suffers from keratoconjunctivitis sicca, or dry eye, which went untreated for a long time. He's also recovering from a skin condition that wasn't treated. His nails were hideously overgrown and curled under, so he couldn't really walk, plus he hadn't been exercised for a very long time, and was underfed.
Despite having gone through such a hard time, he greets everyone like a long-lost friend, with a lick and a shake of his ever-wagging, almost-rotating tail. If Alfie's previous owner had not been an elderly and infirm man, I would have wanted to give him a jolly good shake for letting the poor dog get into that state. But I really don't think he was especially aware of what was happening. I just hope he's getting the help he needs now.
Although poor little Alfie's life was shaken up a great deal when the RSPCA seized him, he now has plenty to shake his tail about. He gets a high quality diet, as many as five walks a day, plenty of attention, and a nice, snuggly bed to sleep in. I'm determined there will be no more traumatic shake-ups for that little doggie!
I'll leave you with this last image.
No, that's not a bad case of camera-shake on my part. Alfie decided to have a jolly good old shake, just as I hit the button. Happy Tuesday!