Oh no! I almost forgot to do this week's
PhotoHunt
. Silly me. Okay, without further ado, let's get into it.
This first image shows the blossom of a blackthorn tree, which I came across during a walk, last spring.
I've no idea what kind of tree this is, but I snapped it because I liked the look of the yellow lichen on the bare branches. It was taken during the same walk as the above shot.
Also, during that walk, I saw this couple sitting on a wooden bench, overlooking Three Cliffs Bay, on the Gower Peninsula, a few miles from where I live.
On a different walk, about four or five years ago, I came across the wooden remains of a shipwreck, poking out of the sand on Rhossili Beach. This place is also on the Gower Peninsula.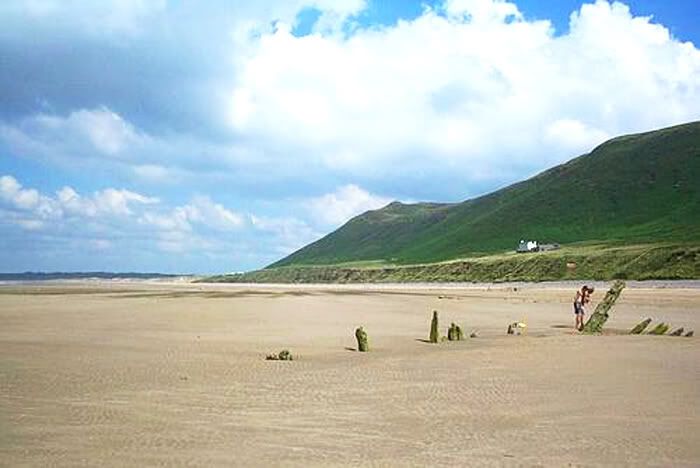 Finally, here's a shot I took last year, of my overgrown, semi-wild garden. It has a wooden fence all along one side, forming the border between my garden and my neighbour's. If you look beyond my fence, you'll see my neighbour's wooden shed. Just behind his shed, you'll see his wooden sticks, which he used to support a small crop of runner beans.
Anyway, that's my PhotoHunt for this week. Better late than never, I guess. Have a lovely weekend!