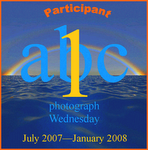 E is for ... Erigeron, which is the botanical name for the daisy family. I believe these pics show a member of the Erigeron family known as fleabane.
E is also for ... Ericaceous, which describes the nature of this heather, which I saw growing in huge swathes on the Brecon Beacons.
Those are my E pics, folks. Time to take a look at what everyone else has come up with...