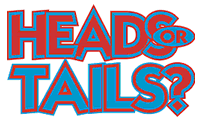 That's it. I've had enough. I'm seriously considering serving a certain someone with divorce papers. The grounds? Domestic violence and unreasonable behaviour. Well, if we can divorce husbands on such grounds, why not cats?
So what does this have to do with this week's Heads or Tails Tuesday theme (any of the five senses), you may ask. Well, the following tale involves all of them.
First of all, look at what my Leo did to me the other night, as I got out of bed. What a sight, eh?
Excuse the goose-pimples - I took this pic after a bath.
I wasn't aware of his presence in the bedroom until I heard him yowling and banging on things for attention. I flung the bedding aside, and sat on the edge of the bed, ready to get up and attend to He-Who-Must-Be-Obeyed. I suddenly felt the most excruciating pain imaginable, as my sense of touch went into overdrive. The little
bastard
darling had launched a crazed attack on my leg, wrapping himself around it tighter than a boa constrictor, whilst sinking in all his fangs and claws. He must have really been enjoying the taste of my leg, as he refused to let go. I had no choice but to haul him off me by the scruff of his neck, and fling him a few feet away from me. Before I could inspect the damage, I saw him making a second approach, so I threw a slipper at him. It missed, but he got the message, and immediately demanded to be let out. I then spent a very painful night trying to get back to sleep, with my leg smelling profusely of antiseptic cream, and feeling like it had done battle with a sabre-toothed tiger.
I don't know why he does these hateful things. He hasn't been evil for a long time. But I can never truly drop my guard with him, because he has such a Satanic streak. Here's additional proof of his dark, supernatural side.
BTW, my leg now looks even worse than it did in this pic, as the bruising has turned a lovely, black-grape colour. On the subject of He-Who-Must-Be-Obeyed, he's now demanding to be let in. Let me just find my chainmail jeans...