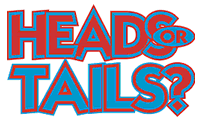 This is my first contribution to
Heads or Tails
, and I must admit, I initially had no idea what to write. Then I decided that the word "key" has so many alternative meanings, I really had no excuse for being stumped. I played a little word association in my head, and within seconds, I had my post outlined. Anyone who knows me, will tell you that I'm utterly paranoid about losing my keys. Whenever I'm out anywhere, I constantly check and re-check to make sure I still have them. This is as a result of a lifetime of disasters involving lost, misplaced or broken keys.
I've had so many mishaps with keys, I've lost count. But some occasions stand out more than others. Whilst a little bit tipsy, as a teenager, I managed to drop my house keys into the lavatory and flush them away. Luckily, they didn't go very far, and one of my housemates retrieved them from the U-bend, with a bent wire coat hanger.
On another occasion, almost twenty years ago, I'd been out clubbing with some friends. One of them, Pete, lived about seven miles outside town, and couldn't afford a taxi home. I lived in one room at the time, and didn't even have a couch for him to sleep on. So I gave him my keys to use my room, whilst I went to a friend's, to sleep on her couch. The reason I went, and not Pete, is because my friend's landlady didn't allow her to have men in her room overnight, no matter how innocent the reason for their stay.
The doorbell woke us at 5am. It was Pete, in his socks and underwear. He'd locked himself out of my room, and then walked the best part of a mile in his undressed state. I had a three month old kitten at the time, and he'd tormented Pete by leaping over him and attacking him as he tried to sleep. Desperate to escape the little fiend, Pete had dashed out of the room, and the door had slammed behind him. My landlord was away, so there were no spare keys available. Unsure what to do, we headed for my house. I realized one of my windows was open. There was no other option other than to send Pete up the drainpipe, which he did, with much shrieking and cursing.
Even now, a couple of decades or so on from the above events, I still have mishaps with keys. I have a metal box file full of important documents, none of which I can access, because I can't find the key. I also have a window that is permanently locked, because the key has gone AWOL. The frustrating thing about that particular key is that I can remember holding it in my hand, saying "I'll just put it here, where it'll be safe" - only I don't remember where "here" is. Then, there was the time I went to unlock my back door, and the key snapped in the lock. I really don't think keys like me.
My most recent mishap with keys happened about a year ago. I was at Tesco, my local supermarket. This supermarket has a loyalty card scheme, the Tesco Clubcard. You can either use a credit card-sized Clubcard, or as I do, a small, fob-like card that fits on a key ring. I handed my keys over to the guy on the checkout, and he swiped my Clubcard, to add on my loyalty points. When I got home, absolutely laden with groceries, I hunted in my bag for my keys. Yes, you've guessed it. The checkout guy forgot to give them back to me - and I forgot to ask. I left my groceries with a neighbour and hopped onto a bus that was heading back to town. Horror of all horrors, the wretched bus broke down en route. It seemed like one disaster after another!
I now carry a backpack with me everywhere, which has a clip inside the front pocket, especially for securing bunches of keys. Even so, I still go through the key-checking ritual several times a day, and often think I've lost them when I haven't. And don't get me started on all the times I've been late for appointments, meetings and suchlike, because I've mislaid my keys somewhere in the house. I must have offended the key gods at some time in my life, because any key that comes into my possession seems to develop a mind of its own. Maybe it's the Curse of the Keys or something. Anyway, that's my story about keys.
Visit
Skittles' Place
to find out how to play!